Winter is almost here, and we at Udoo Planet are HUNGRY for some HOLIDAY SPIRIT! Here are some cute, fun, and creative snack ideas that will keep you and your kids happy and healthy throughout the holiday season:
1. Cheese-String Snowmen:
What you'll need:
Cheese-strings
Ribbon
Construction paper
Glue
Sharpies
2. Grinch Kabobs
What you'll need:
Kabob sticks
Strawberries
Grapes
Bananas
Marshmallows
3. Banana Penguins
What you'll need:
Bananas
Melted Chocolate + Confectioner's sugar
MnM's or apricot pieces for the feet
White chocolate chips or fruit for the eyes
4. Peanut Butter Reindeer
What you'll need:
Graham crackers
Peanut butter
Pretzels
Fruit or candy for the eyes and nose
5. Christmas Tree Veggie and Cheese Platter
What you'll need:
Broccoli
Cherry Tomatoes
Cheese cubes
Dip (e.g. hummus, ranch or sour cream)
6. Egg Snowmen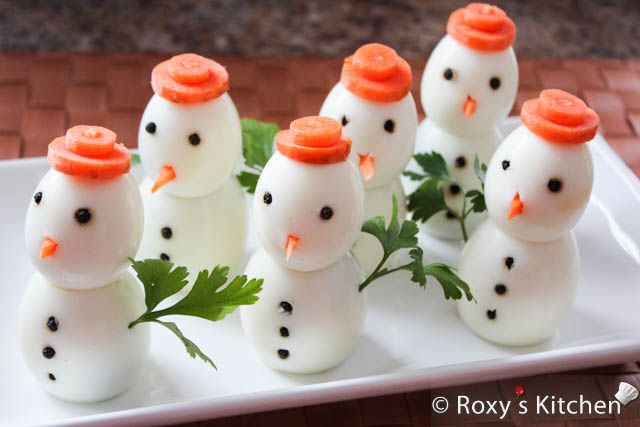 What you'll need:
Hard boiled eggs
Carrots
Peppercorns for the eyes and buttons
Skewer stick to hold it together
7. Fruity, Cheesy Christmas Tree
What you'll need: 
Apple slices
Grapes
Cheese slices
Pretzel Sticks
Let us know what you make!